Kate McLean: Good Food on a Budget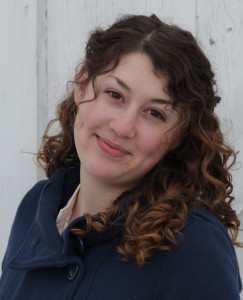 My name's Kate. A while back I got curious about what I was eating… so began my education. For not all food was created equal. And it's no easy task to separate good from bad. So what is "real" food?
Real food is genuine. It's not artificial, imitation, or highly processed. It's good for our bodies and for the earth.
It is not necessarily organic, but often it is. It needn't always be local, but the closer I am to the source the better. Real food is simple.
But it's also bigger than the food you put on your plate today. Real food is a movement towards a sustainable future. Or think of it as a revival of the past: a renaissance. It evokes a time before factory farms, before genetically modified crops, before artificial flavors and high fructose corn syrup. Before we noticed that our planet was warming, and before we had reason to worry about it.
What's clear to me is that our world is changing in a huge, scary way. And the food we eat has everything to do with it, from production and processing to distribution, consumption, and waste.
The good news? Everybody eats!
Few things are more universal than the need to eat. Our food choices have huge potential… Here's one place where taking action on an individual basis can really make a difference.We can change things for the better, and because eating is such a social act, our good choices are likely to catch on.
I feel like the best thing I can do is be the change that I want to see, and every day I'm learning more about how to make it happen.
________________________________________
Kate McLean learned to cook at home as a kid, but fell in love with food while working at various bakeries and coffee shops throughout college. She graduated in 2010 with a bachelors in fine art and spent six months in a teaching internship abroad before returning to Montana to pursue food and art as a career.
In 2013 she got hitched and left town on a cross-country farming adventure with no final destination. Kate and Ian are currently living and working on a farm in western Maryland.
Visit Kate's blog – Real Food Renaissance – for more food photos and musings on good food.
Here is a link to Kate's GoodFood World articles and commentary.