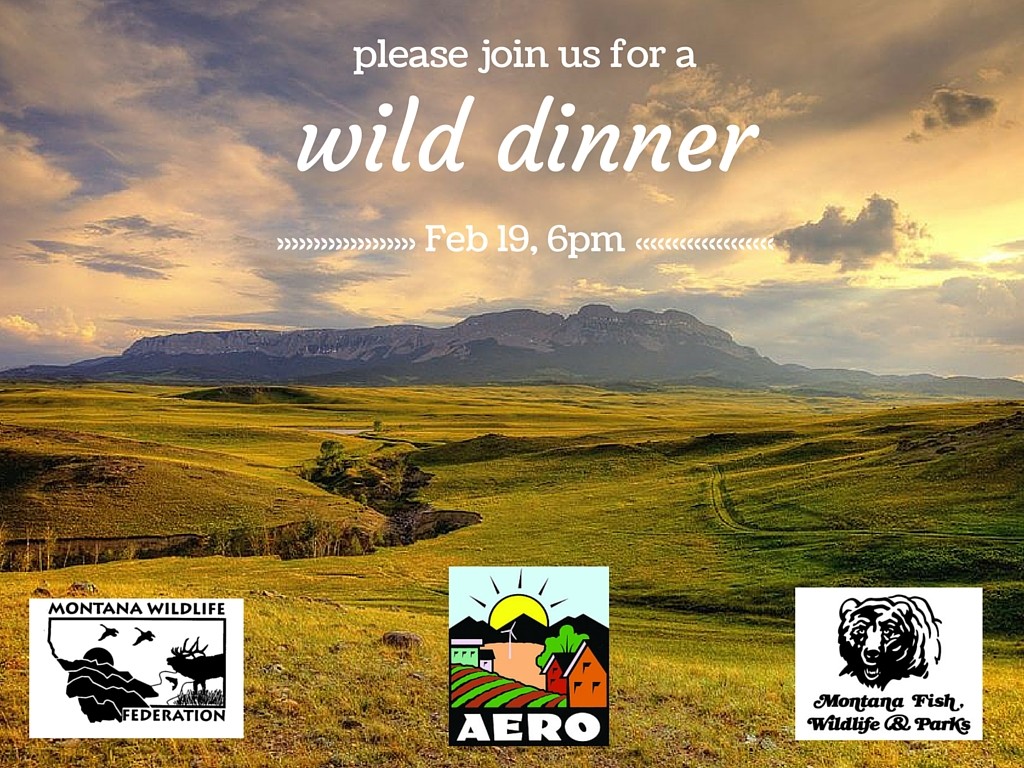 Using our land wisely should be an inclusive conversation, and we believe the local food movement encompasses not just sustainable agriculture, but hunters, anglers, and other conservationist perspectives.
AERO is partnering with the Montana Wildlife Federation and the Helena Hunters and Anglers Association to promote a discussion on sustainable food, harvesting, and land use.
The dinner will take place on February 19th, at 6 pm at the MWF headquarters in Helena. HHAA will provide the wild meat, and AERO will bring the sides.
Please contact cwilliamson@aeromt.org to RSVP and share a dish!