There are so many creative good food growers and processors putting their hearts into bringing back wholesome and healthy food. We've been fortunate to meet a few of them!
Last Sunday, we spent the day cooking, baking, and eating grain-based foods that connect us to good friends and their hard work.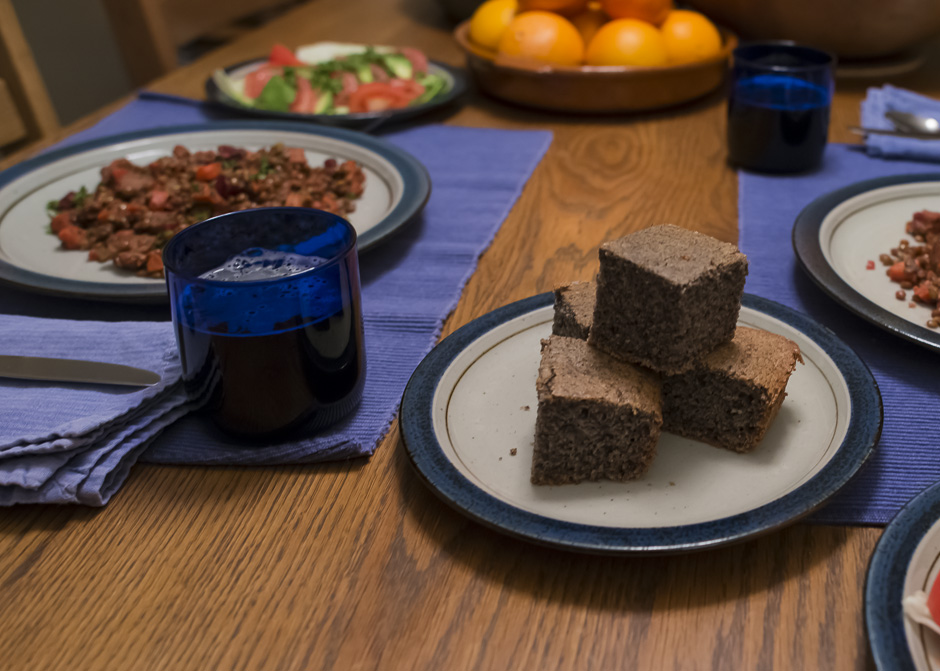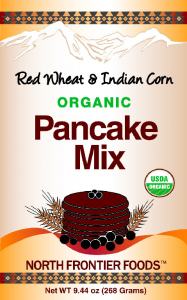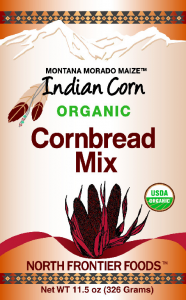 Take North Frontier Foods, Ole Norgaard's latest project. Ole raises a wide variety of organic grains and some very special black Indian corn on his farm outside Lewistown MT. He grows black corn and red wheat, mills them, and packages and markets two organic mixes: Indian Corn Organic Cornbread Mix and Red Wheat and Indian Corn Organic Pancake Mix. We thoroughly enjoyed his pancakes with blueberry compote for Sunday brunch, but his black cornbread took the spotlight!
Heavy, moist and sweet, Ole's cornbread is made from a special black corn bred for Montana's short growing season. It's actually better after it has been sitting a day or two to mellow.
I grew up in the South, on the Mississippi River, eating savory cornbread made with yellow cornmeal. Good enough but pretty common. The first time I tasted Ole's cornbread – at his breakfast table on a sunny autumn day at his farm in Lewistown Montana – I thought it was dessert, even though I insisted on eating it first! (Always remember: Life is short; eat dessert first!)
For Sunday's entré, we had a lentil dish incorporating Timeless Foods French (de Puy) lentils. Ole is one of the farmers growing grains for Timeless, though he didn't grow these particular lentils.
Lentils are not – we repeat: not – "peasant food" any more. First cultivated over 20,000 years ago, lentils are among the world's most ancient crops. The royal Egyptian tombs contained lentils, meant to sustain the dead on their journeys into the afterlife. Clearly "food for the gods – or, at least, royalty!"
For our dinner we combined Timeless lentils; carrots from Nash Huber's organic farm; shallots, fresh parsley, and dried thyme from our own garden; and ham from Crown S Ranch. Here's the recipe, try it!
Roasted Lentil and Carrot Casserole
(modified from The Pea & Lentil Cookbook)
Serves 5 to 7
Preheat oven to 400oF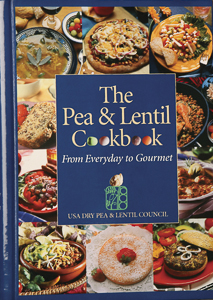 Ingredients:
3 small beets, peeled and diced
1 large carrot, peeled and diced
4 shallots, peeled and halved
3-4 cloves garlic, minced
1/4C extra virgin olive oil
1 1/2 cups lentils: green, brown, French, or Black Beluga
2TB fresh parsley, minced
1TB dried thyme
1tsp salt
Freshly ground black pepper, to taste
3C chicken broth
1C cooked meat, cut in chunks, optional
3TB wine vinegar – your choice: white, flavored, red
Preparation:
Place beets, carrot, shallots, garlic, and olive oil in a medium casserole dish. Stir to coat vegetables evenly with oil. Bake uncovered, stirring once, until vegetables begin to brown, about 20 minutes.
Add lentils, parsley, thyme, salt, pepper, and chicken broth, stir, then cover.  Continue cooking until lentils are tender and the broth is absorbed, about 1 hour.
Optional: stir in 1C of cooked meat chunks such as ham, beef, lamb or chicken about 15 minutes before the lentils are done. Don't add earlier or the meat will get over cooked; it should be just warmed through.
Remove pan from oven, drizzle lentils with vinegar. Allow to cool slightly, adjust seasonings, garnish with fresh parsley and serve.
Bon appétit! This is the perfect winter dish made with root vegetables and hearty grain, with or without meat. Serve with a salad and homemade bread or cornbread and you have the perfect winter dinner!
Get your copy of The Pea and Lentil Cookbook here.
More reading:
Cooking Peas and Lentils
Organic Dryland Farming: Eastern Washington and Northwestern Montana
On the Road – Black Corn, Black Barley, Black Lentils, and Black Chick Peas