Lawsuits are flying around the food world these days! Some of the more recent ones: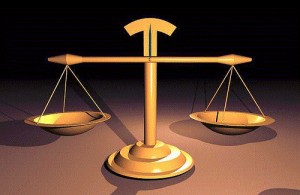 Lawyers are busy trying to deal with new challenges from manufacturers of genetically engineered feed crops. On March 19, attorneys for the Center for Food Safety (CFS) and Earthjustice filed a lawsuit against the U.S. Department of Agriculture (USDA), arguing that the agency's recent unrestricted approval of genetically engineered (GE), "Roundup Ready" Alfalfa was unlawful.
Just 10 days later, March 29, the Public Patent Foundation filed suit against Monsanto Company to challenge the chemical giant's patents on genetically modified seed, on behalf of 60 family farmers, seed businesses, and organic agricultural organizations.
Now the National Resource Defense Council (NRDC) is going after antibiotic use in food animals.  On May 20, the NRDC filed a lawsuit against the Food and Drug Administration to finally end the use of antibiotics in animal feed – a practice that's contributing to the rise in drug-resistant superbugs and endangering the nation's health.
Do lawsuits like these work? Sometimes!
On May 20, 2011, the U.S. Court of Appeals for the Ninth Circuit Court of Appeals issued a summary order concluding a long-standing lawsuit over the impacts of genetically engineered (GE) "Roundup Ready" sugar beets. As a result, previous court rulings in favor of farmers and conservation advocates will remain, including the order requiring the U.S. Department of Agriculture (USDA) to prepare a rigorous review of the impacts of GE sugar beets, engineered to be resistant to Monsanto's Roundup herbicide, before deciding whether to again allow their future commercial use.
Photo credit: vaXzine, used with permission under Creative Commons license.