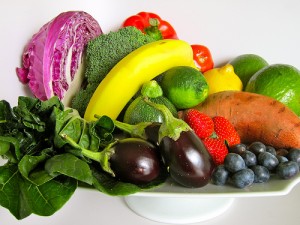 Somehow I thought all foods were "functional foods," after all, their function is to nourish our bodies. And as for "super foods?" I'd include things like kale, bok choy, spinach – all those leafy green vegetables – in the super food category.
So I was wrong. Functional foods and super foods are manufactured foods, sometimes "edible food like substances" with all kinds of additives to make them "nutritious."
In a recent New York Times article, Foods With Benefits, or So They Say, author Natasha Singer takes a closer look at labeling and promotion of functional foods and beverages. She notes:
Over the past decade, despite all those sales pitches for "natural," "organic" and "whole" foods, functional food has turned into a big business for Big Food. And more Americans are buying into the functional story. Sales of these foods and beverages totaled $37.3 billion in the United States in 2009, up from $28.2 billion in 2005, according to estimates from the Nutrition Business Journal, a market research firm.
In aisle after aisle, wonders beckon. Foods and drinks to help your heart, lower your cholesterol, trim your tummy, coddle your colon. Toss them into your cart and you might feel better. Heck, you might even live longer.
But as sales soar, federal regulators worry that some packaged foods that scream healthy on their labels are in fact no healthier than many ordinary brands. Federal Trade Commission officials have been cracking down on products that, in their view, make dubious or exaggerated claims. Overwhelmed regulators concede that they are struggling to police this booming market, despite recent settlements with makers of brands like Kellogg's Rice Krispies and Dannon's Activia, which the authorities say oversold their health benefits.
In January, with encouragement from the White House and Michelle Obama, the Grocery Manufacturers Association and the Food Marketing Institute, launched a new new label plan – called Nutrition Keys – to show the value of four basic nutrients: calories, saturated fat, sodium and sugars on the front of packages of processed food. Manufacturers can also add two more nutrients to the label, from a list of eight: potassium, fiber, vitamin A, vitamin C, vitamin D, calcium, iron, and protein.
Interesting that the "new" label resembles the one that accompanied the Smart Choices label, which came under fire by the FDA last year when the agency said the system could be misleading. The Smart Choices Program was developed by an industry group – including General Mills and Kellogg Company – that ultimately qualified sugary cereals like Froot Loops as a "smart choice."
Who needs labels? Whole Foods Market has a better idea:
Eat whole, unprocessed foods.
Eat a colorful variety of plants.
Eat healthy fats.
Eat nutrient dense foods.
Do that and you won't need "functional" or "super" foods in packages; you'll be getting them from nature!