How do you get your target market to be totally committed to your product? You spend years promoting to them as children.
McDonald's has built a huge following by "teaching" toddlers and preschoolers to ask for Happy Meals and Big Macs through funneling huge amounts into TV advertising: the average preschooler (2-5 years) saw 2.8 TV ads for fast food every day in 2009.
Monsanto is following the same example by indoctrinating students with subsidized educational materials for elementary and science teachers and funding a wide variety of student activities.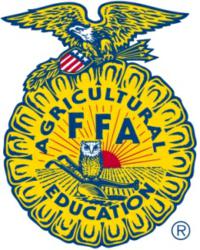 This year, the company stepped up their efforts to include $1,000,000 to support 14 major events for the National FFA Organization – known in my day as the Future Farmers of America.
Monsanto will be providing the money to sponsor programs, awards, events, student scholarships and will finance:
National FFA Organization's Washington Leadership Conference
National Leadership Conference for State Officers
Agriscience Student of the Year program
11 other national initiatives
Monsanto's philanthropic arm, the Monsanto Fund, spent nearly $9 million on science education in 2008/2009, the last last published report. In contrast, programs for schools and students promoting organic and alternative agriculture are primarily funded by national, regional, and local non-profit organizations with considerably smaller budgets, like the Rodale Institute and Seattle Tilth.
Rodale Institute funds custom educational programs for colleges and universities as well as sponsors kid's gardening programs and other projects for elementary students and Seattle Tilth teaches children and adults how to grow, prepare, and preserve their own food.
About the FFA
The National FFA Organization operates under a federal charter granted by the 81st United States Congress and it is an integral part of public instruction in agriculture. The U.S. Department of Education provides leadership and helps set direction for FFA as a service to state and local agricultural education programs.
The FFA has more than 523,000 student members as part of nearly 7,500 local chapters.