(Editorial Opinion)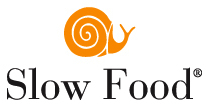 Last week a global event, Terra Madre 2010, took place in Turin Italy, co-located with the international Slow Food Fair "Salone del Gusto." More than 5,000 members of the worldwide Terra Madre network – cooks, academics, members of "food communities," and musicians – who profess a desire to "promote sustainable local food production in harmony with the environment while respecting knowledge handed down over the generations."
Among those 5,000 delegates were Kelly Sanderbeck, PCC Farmland Trust; Andrew Stout, Full Circle Farm; and Chef Maria Hines, Tilth Restaurant. Other delegates from Washington included producers, chefs, educators and activists from Lopez, Orcas and Whidbey islands, Pine Stump Farm, Left Foot Organics, Kitsap Food Chain, Organic Seed Alliance, Washington Sustainable Food & Farming Network, and the Seattle Culinary Academy.
Terra Madre 2010 is an example of how the Slow Food Movement has captured the attention of "food practitioners" along and around the food supply chain. The international organization Slow Food International, founded in Italy, purports to be the final word on all things slow – and good – about food.
Unfortunately, "slow food" also has taken on the connotation of "expensive food." While Slow Food International claims to focus on regional cooking and local food production served as a communal experience, events often fall under the category of "pricey." Two upcoming events on the Slow Food USA site are far out of reach of most moderate incomes:
$99 per person – A Day of Artisan Butchery : An Agricola: Flora et Fauna grassfed steer from Dixon will be the centerpiece for an artisan butchery demonstration and dinner at Soul Food Farm. Co-sponsored by Avedano's, Soul Food Farm, and Slow Food Solano, this virtuoso exhibition of butchery by Dave the Butcher and Tia Harrison which includes a concluding dinner with dazzling beef entrees prepared by four notable chefs will not only be fascinating, educational, and delicious, but will raise funds for northern California organizations working to making good, clean, fair food more available to everyone.

$50 per person – Follow the Snail Trail Through the WestEnd: The event will celebrate a Santa Cruz local Ark of Taste food, the heirloom apple. Apples will be offered for tasting by New Leaf Market paired with artisanal cheeses. The event is highlighted by participating local wineries, who will offer tastings and discuss Santa Cruz Mountain terroir. Local foods will be paired with the wines being poured.
Even the events listed on the Slow Food Seattle site range from $25 to $65 per person; expensive for a couple.
While Slow Food states that it is a grass-roots organization open to all, it is clear that many of its events are simply too expensive. In effect, Slow Food International and Slow Food USA have the reputation of being elitist organizations that promote the eating of expensive food and drinking fine wine, both of which should be produced within the region in which they are served.
At GoodFood World, we believe food should be good – and slow – and affordable. We agree; fast and highly processed food is killing us. Slow food should make us healthy. Therefore, besides affordability, we must also pay attention to the number of calories and the nutritional value of the "gourmet" food on the plate. We must connect producers, suppliers, retailers, restaurateurs, and consumers in a local or regional sustainable food system that recognizes social responsibility, environmental resiliency, and economic vitality.